Hosting an Event..Need Catering?
We would be delighted to provide our services to you.  Host the finest parties at your house or workplace and let us do all the work. (As well as supplying a Home Catering Service, we also provide Corporate Hospitality, Weddings etc.)
We guarantee excellent food and service for your catering needs to fully compliment your important occasion.  We pride ourselves on quality and consistency in the foods we serve and the service we provide.  All foods are locally sourced, prepared & cooked by our skilled teams at the "The Old Barracks Bistro & Bakery".
Some information to help you get the best out of your event 
All of our ingredients are locally sourced where possible and prepared by hand by the team in our state of the art kitchens
All of our meats and fish are from local producers.  Our Beef, Lamb, Chicken and Pork are 100% Irish and traceable
We deliver and collect to and from your location free of charge for a minimum of 10 people in the town of Athenry. Outside of Athenry we require a minimum spend of €350 to facilitate delivery.  Hot Dishes are € 12.50 per person including a side. We also offer a wide selection of precooked heat at home catering options if more suitable for your event.
Many of our dishes are made to a Gluten Free specification so please ask us if this is required for your event.
Children- We often find that a half portion of our Hot Dishes are suitable for children, if not, we can provide Sausages or Chicken Goujons for €4 per child (include Mash on the side for €6 per child)
We provide dishes & cutlery free of charge with our hot food service, although they will incur a fee if returned unclean or broken.
We are happy to deliver your food in hot boxes, at your venue we will set up chafing dishes and light fuel cells underneath, they burn for 2 - 2.5hrs ensuring that your dish is kept piping hot from the moment it leaves our kitchen until it reaches your plate!
We are unable to deliver Cold Food only, but we will happily arrange a collection time with you
We would encourage you to book your date with us as soon as possible.  We would then contact you again on the Monday prior to your event to get final numbers and meal choices.  This allows us enough time to ensure we can cater to our usual high standard! (In the month of May this will be the Monday 2 weeks prior to your event)
Please note that although we will endeavour to arrive at your location at a specified time, at certain times of year we require flexibility due to the logistics of multiple events.  We will discuss this with you, if necessary, prior to your event
We look forward to helping you organise your occasion
The Old Barracks Team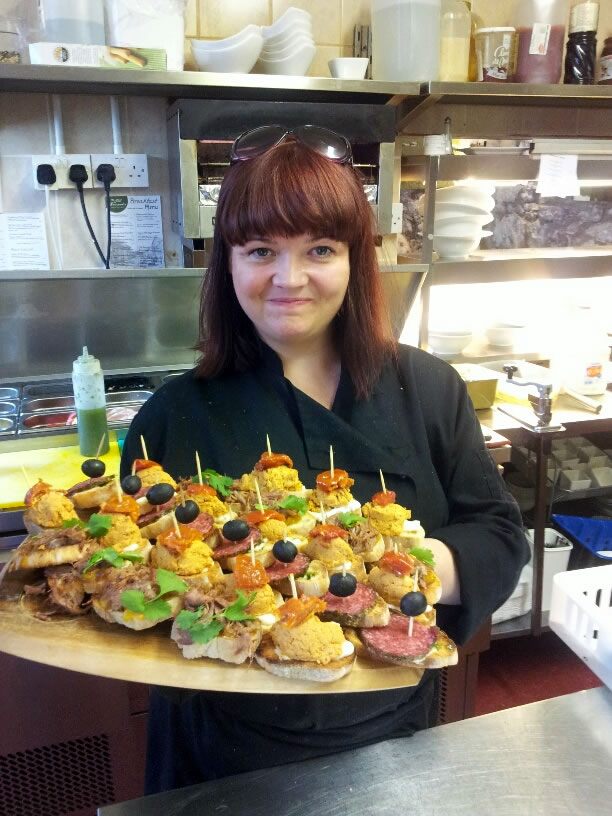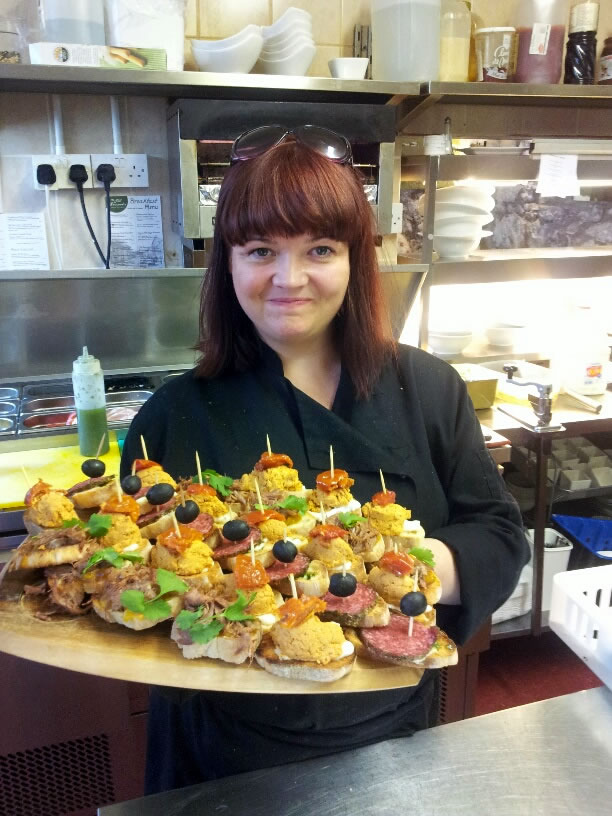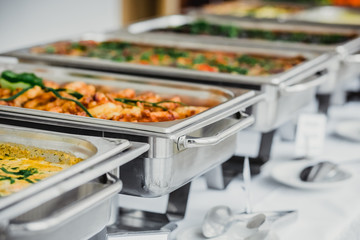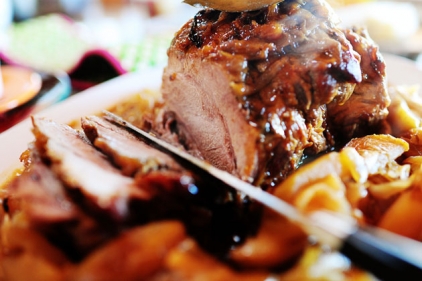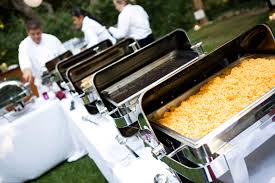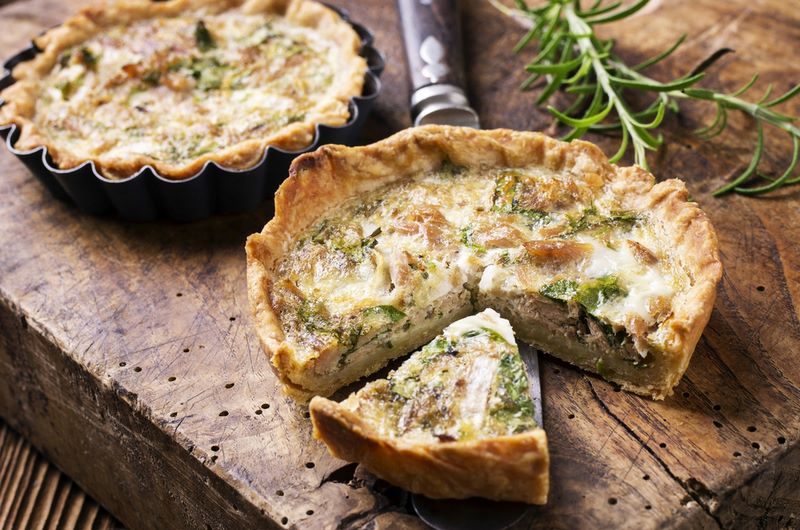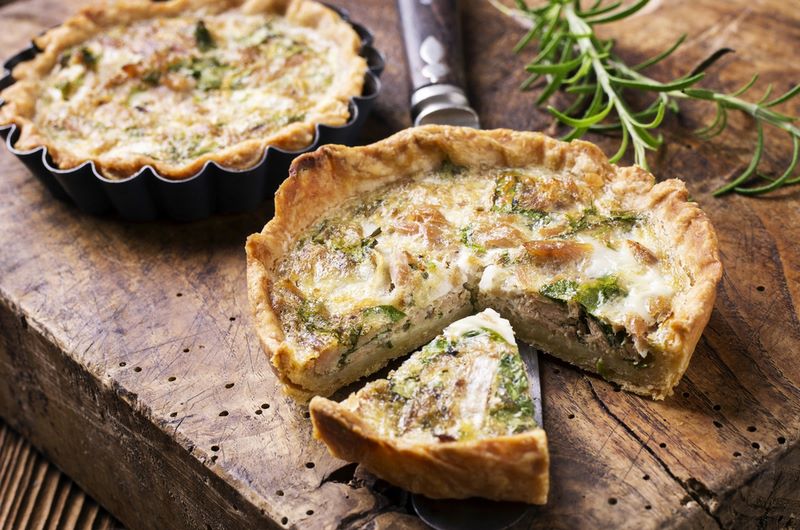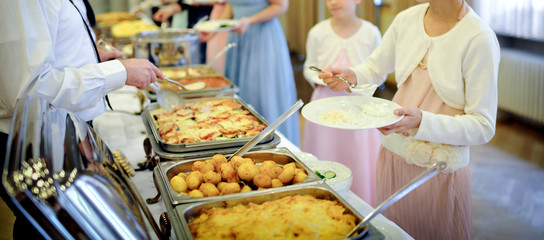 Sample Hot Dish Choices
Beef & Guinness Casserole
Chicken a La King
Beef Chilli Con Carne
Thai Red Beef Curry
Thai Green Chicken Curry
Beef Stroganoff
Chicken & Mushroom Vol a Vent
Beef Lasagne

(Min order 15)

Shepherd's or Cottage Pie

(Min order 15)

Creamy Chicken and Coconut Curry
Thai Style Vegetarian Curry (€ 11 per person)

(Min order 15)

Roast Mediterranean Vegetable Lasagne (€11 per person)
All Hot Dishes Include One of the Following Sides
Baby Potatoes
Creamy Champ Mash
Steamed Rice
Gratin of Potato ( € 1.00 Supp)
Cold Dishes:
Dressed Side of Salmon (Market Value)
Mezze Plate of Cured Meats and Cheeses €70
Dressed Cold Meat Platter €70
Homemade Quiche (various types) €20
Rustic Bread Basket €15
All of the above serve 10
Sandwiches:
Gourmet Sandwich Platter €5.50 per person
Traditional Sandwich Platter €4.50 per person
The Old Barracks Salad Corner:
Always crisp and fresh, locally sourced and dressed to your liking....
Hand Cut Coleslaw
Luxurious Potato Salad
Old Barracks Summer Leaf Salad
Pasta Salad Al Dente
Pear, Rocket & Parmesan
Buffalo Tomato, Fresh Basil & Mozzarella
Beetroot & Goats cheese
€ 25 per salad bowl/serves 10 as a garnish
A FULL LIST OF ALLERGENS IS AVAILABLE FOR ALL OUR FOODS -
PLEASE RING 091 877406 FOR A COPY OF SAME
Looking Forward To Catering For Your Occasion !
Please EMail us to book your Event.